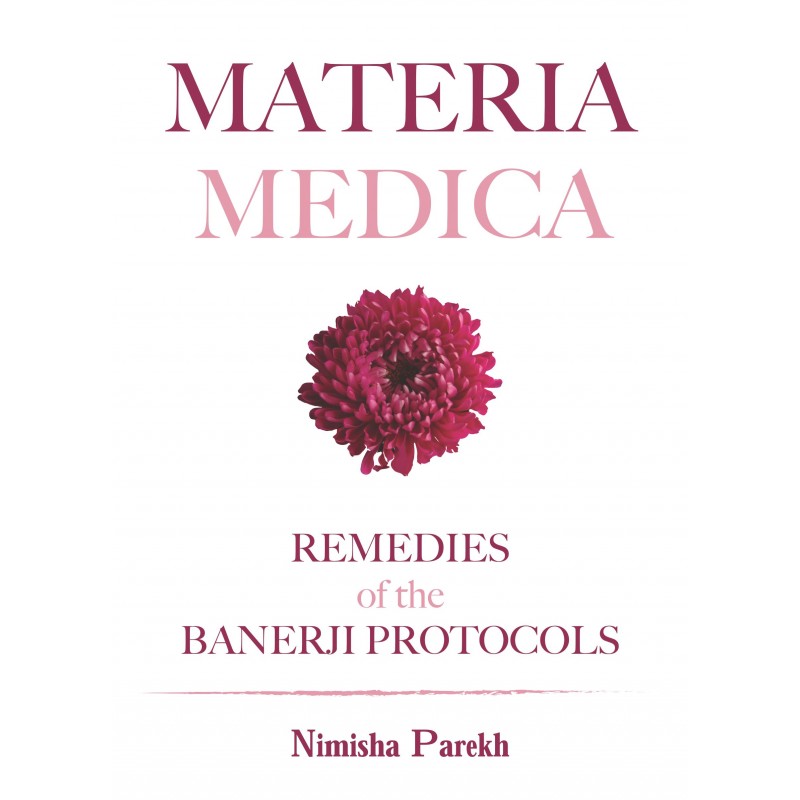  
Remedies of The Banerji Protocols - Materia Medica
This book came about from my quest for learning and understanding the Banerji Protocols, rather than just using them blindly. The Drs Banerji were such experienced homeopaths that it was intimidating to ask them why a certain remedy was in a protocol. When asked, they would simply reply that it was from their years of experience. I remember asking Dr Prasanta a question when we were together at a conference in Germany - he kindly laughed and said, "Do you want me to teach you homeopathy?" This inspired me to start digging through my collection of homeopathic books­ nothing comparable to the large library at the Banerji home. It has been an interesting journey and brought about the realization of how little I know! I have limited the symptoms and spheres of action in most cases to the use of the remedy in the Banerji protocol so as not to create yet another voluminous Materia Medica. Where possible, I have included some tips and interesting information. Over 200 remedies and combination remedies have been discussed. I am everlastingly thankful to both Dr Prasanta Banerji and Dr Pratip Banerji for their generosity and kindness during my visits to the Banerji Clinic in Kolkata.
Disclaimer
These products are not intended to diagnose, treat, cure or prevent any disease.
Dosage Abbreviations
TDS - 3 Times a day BD - 2 Times a day OD - Once a day 6D - 6 Times a day
Security policy
If you wish to view prices and order, please SIGN IN and register. To select currency press $ sign
Delivery policy
We aim to ship orders of single remedies/ sets within 24 /96 hours of receiving a confirmed order
Refund/Return policy
Once order has been shipped we do not accept returns. In the event there is damage due to the Postal/Courier service we will send out a replacement at our expense.