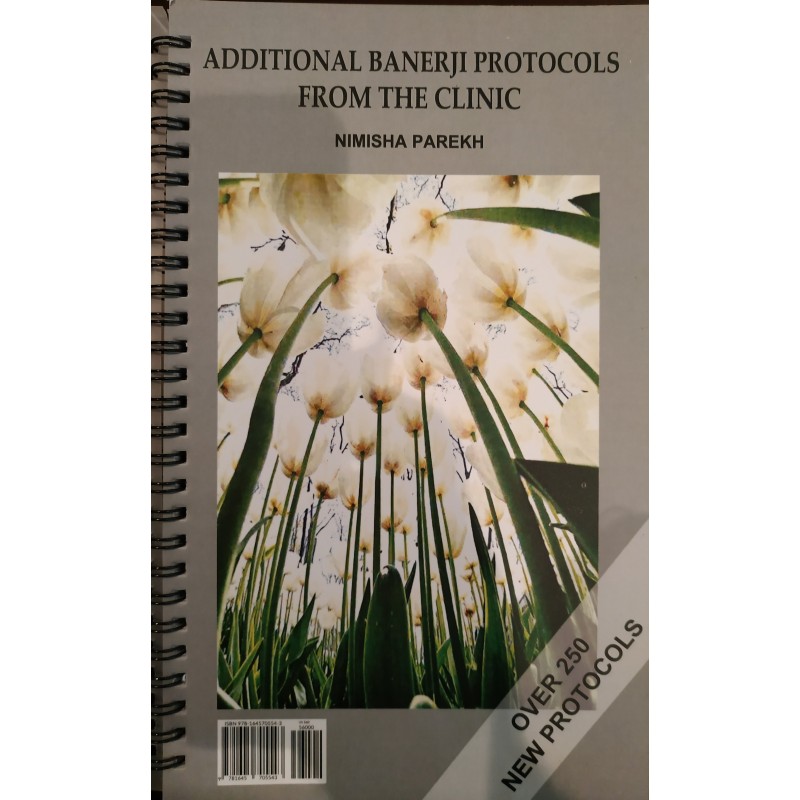  
Additional Banerji Protocols from the Clinic
These are additional Banerji Protocols which have been put together from the author's experience at the Banerji Clinic in Kolkata over the years. These clinic protocols are not listed in the original Banerji Protocols book. The book is in alphabetical order and references the Protocols listed in original Banerji Protocols book. To be used alongside The Banerji Protocols book.Please see sample page.
Disclaimer
These products are not intended to diagnose, treat, cure or prevent any disease.
Dosage Abbreviations
TDS - 3 Times a day BD - 2 Times a day OD - Once a day 6D - 6 Times a day
Security policy
If you wish to view prices and order, please SIGN IN and register. To select currency press $ sign
Delivery policy
We aim to ship orders of single remedies/ sets within 24 /96 hours of receiving a confirmed order
Refund/Return policy
Once order has been shipped we do not accept returns. In the event there is damage due to the Postal/Courier service we will send out a replacement at our expense.