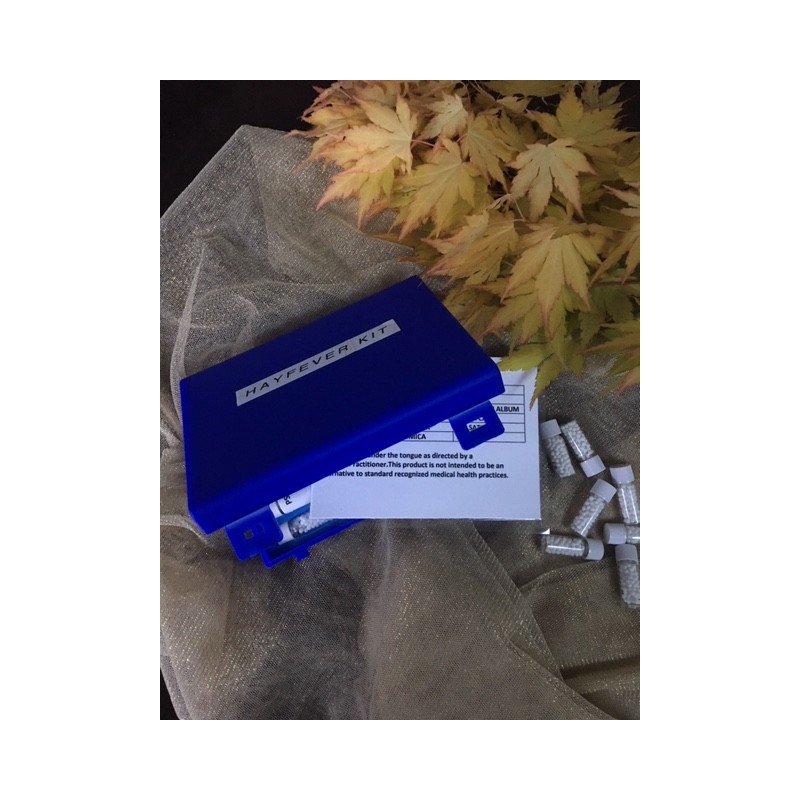  
Hayfever Kit
A SPECIALLY DESIGNED KIT WITH REMEDIES TO MANAGE HAYFEVER SYMPTOMS DURING THE SEASON AS WELL AS BOOST UP YOUR IMMUNE SYSTEM.  ALSO TO BE USED OFF-SEASON AS A PREVENTATIVE MEASURE.
TO BE USED WITH THE COURSE ON HAYFEVER MANAGEMENT AND PREVENTION WHICH CAN BE BOUGHT AT
www:transforminghomeopathy.simplero.com
For advice and information please
contact us
.
Security policy - If you wish to view prices and order, please SIGN IN. Please select the currency from the Top menu. We do not store any credit/debit card information.

Delivery policy - We aim to ship orders of single remedies within 24 hours of receiving a confirmed paid order. On Full Sets we aim to ship within 3-4 days of receiving a confirmed paid order.

Return policy - Once order has been shipped we do not accept returns. In the event there is damage due to the Postal/Courier service we will send out a replacement at our expense.
18 remedies in a 2g bottle each with #20 size homeopathic pellets (80 pills in each bottle). 200c potency except for the Allergen which is a combination of various potencies and the complex remedies (potencies are clearly marked in the kit)
Remedies in kit: Syphill, Carc, Tub, Med, Psor, Allergen, Histamine, Allergy Bal, Calming,  Hayfever combo,Nat Mur, Nux vom, Lyc, Calc Carb, Sulphur, Ars Alb, Puls, Sil.
Packed in a lovely blue case and comes with a special foil pouch to keep your remedies protected especially during travel.
This product is not intended to be an alternative to standard recognised medical health practices